Film Wisconsin is an innovative non-profit organization and public-private partnership that was created to assist the state's film, TV, and video game industries. The organization helps attract a variety of major productions, post-production studios, and professionals by offering incentives, easy access to locations, and a hassle-free approval process. Films such as Transformers 3 (2011) and Public Enemies (2009) have filmed here as well as The Amityville Horror (2005) American Movie (1999), The Deep End of the Ocean (1999) and A Simple Plan (1998). Productions such as these have helped put Wisconsin on the map in the film and video industry
Because The Badger State has a stable film and video industry, plus a variety of animation and design studios in cities such as Milwaukee and Madison, aspiring film and video animators find that Wisconsin just might be a good place to start a career. In addition to a stable film and video industry, Wisconsin is home to more than 1,000 computer design and information technology firms that routinely hire talented animators with a computer science background, a variety of creative firms that often hire artists with animation skills, 84 colleges and universities and 2,285 elementary and secondary schools that offer plenty of opportunities to teach animation part-time.
Many Wisconsin colleges and universities offer art and animation programs accredited by the National Association of Schools of Art and Design (NASAD). A large number of Wisconsin community colleges such as Madison Area Technical Community College (MATC) and Madison Media Institute also offer animation certificates, enrichment courses, or other non-degree animation programs.
Employment and Salary Trends for Wisconsin Animators
Wisconsin is home to approximately 33,740 professionals working in Arts, Design, Entertainment, Sports, and Media Occupations. Around 260 members of this group are multimedia artists and animators averaging around $45,980 per year. Nationwide, the mean annual wage for animators and multimedia artists is $69,410 and overall employment for this group is expected to increase by six percent for the 2012-2022 decade.
The top five highest paying states for animators are:
California ($82,170)
Washington ($75,740)
Massachusetts ($73,470)
New York ($70,660)
Idaho ($69,450)
The top paying industries for animators and multimedia artists are:
Wholesale Electronic Markets and Agents and Brokers ($81,760)
Other Information Services ($80,310)
Software Publishers ($76,090)
Independent Artists, Writers, and Performers ($75,150)
Motion Picture and Video Industries ($73,950)
The states with the highest employment levels for animators and multimedia artists are California, New York, Washington, Texas and Georgia.
In Wisconsin and across the U.S., the industries with the highest levels of employment are the Motion Picture and Video industries, Computer Systems Design and Related Services, Software Publishers, Advertising, Public Relations, and Related Services, and Other Information Services. 'Independent Artists, Writers, and Performers' has the second highest concentration of employment for animators and multimedia artists, along with an impressive average salary of $75,150 per year.
As mentioned, employment opportunities for aspiring animators may be quite easy to come by, especially in major cities such as Milwaukee and Madison. Some options include:
Balance Animation Studios, Green Bay
Blend Studios, Milwaukee, Chicago, Los Angeles, Istanbul
Boelter + Lincoln, Milwaukee
Byte Studios, Milwaukee, New York
Cramer-Krasselt (C-K), Milwaukee
Crux Creative, Milwaukee, Racine, Kenosha, Chicago
Fullhouse, Milwaukee
Hanson Dodge Creative, Milwaukee
Iris Animation, Pewaukee
JWD Creative, Milwaukee
Logan Productions, Milwaukee
Media Dynamics, Milwaukee
Platypus Advertising + Design, Pewaukee
RAVEStudio, Milwaukee
Scott Advertising, Milwaukee
Sprig Studio, Cedarburg (just 22 miles north of Milwaukee)
STIR Advertising and Integrated Messaging, Milwaukee
Suite Imagery, Kenosha
Taylor Studios, Milwaukee
Zizzo Group Marketing + PR + New Media, Milwaukee
Besides Milwaukee and Madison, consider exploring other top ten major cities such as Green Bay, Kenosha, Racine, Appleton and Waukesha. 
Wisconsin Animation Training Programs
Wisconsin offers access to a variety of animation programs certificates and enrichment programs to two-year and four-year degrees. Programs are available at traditional colleges and universities as well as colleges as well as technical schools, independent art schools, and media institutes. Just a few options include:
Madison Media Institute, Madison
Milwaukee Area Technical College, School of Media and Creative Arts, Milwaukee
Milwaukee Institute of Art & Design (MIAD), Milwaukee
Rasmussen College, Appleton, Green Bay, and Wausau
University of Wisconsin-Milwaukee, Peck School of The Arts, Milwaukee
University of Wisconsin-Parkside, Kenosha
More Animation related programs to consider:  

Request info
Selected Campus Locations:
Selected Programs: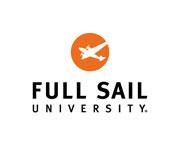 Request info
Selected Campus Locations:
Awesome Animation Fact: Matt Stone and Trey Parker, the creators of the award-winning animated series South Park (1997 - ), based the angry character Eric Cartman on what they thought Archie Bunker from All in the Family (1971-1979) would have been like as a child. -Buzzfeed