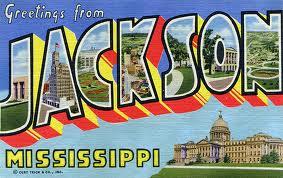 Mixed media artists all over the city of Jackson, Mississippi are pursuing careers in the creative, high tech field of multimedia design, which is the fastest growing occupation of the visual arts professions.  Media-oriented commercial companies in Jackson have a continuous demand for local multimedia artists, especially in the editing division.
Jackson Schools and Training Programs for Multimedia Editing
Some colleges, Universities and training facilities in Jackson, Mississippi offer multimedia classes and degree programs.  Jackson area art colleges with thriving film departments include University of Mississippi Medical Center, Jackson State University and Antonelli College in Jackson, as well as Mississippi College in Clinton. 
Progressive, independent local artists often acquire professional skills via virtual film schools.  Successful accredited online multimedia colleges include the Academy of Art University, Post University, Full Sail University, Stratford Career Institute, University of Phoenix, The Art Institutes and ITT Tech.  Many cyber design schools also feature local facilities.  University of Phoenix has a campus in Flowood.  ITT Tech has a campus in Madison.  Both are not too far from Jackson.
Working as a Multimedia Editor in Jackson, Mississippi
Jackson, Mississippi is home to hundreds of commercial businesses and thousands of private enterprises in need of audio-visual editing services.  Local multimedia editors often work for Jackson-based TV stations like Jackson-Hearst-Television, Pollack-Broadcasting, Rainey-Broadcasting, Weather-Vision and WXMS, to name a few.  Jackson sound editors are often employed by local radio stations such as Crossroads-Communication, Mississippi-Public-Broadcasting, National-Center-for-Education, Southern-Urban-Network and TeleSouth-Communications, among others. 
The average annual income for a multimedia editor employed full time in the city of Jackson, Mississippi is roughly $30,000, with a reported mean hourly rate of around $15.00.  These figures do not reflect the unreported incomes of part time editors, freelance professionals and Jackson editors who work for offshore companies.
Skills of a Professional Multimedia Editor
Audio-visual editors are professional multimedia artists whose job it is to manipulate raw media segments into coherent configurations.  Multimedia editors provide services such as cleaning, cropping, conversions and HD rendering, as well as color and sound adjustments such as contrasting and noise reduction.  Media editors also provide voice-overs, mastering, remixes, special effects, original musical scores and script writing services.  Multimedia editors are typically somewhat handy with most production and post production tasks, especially lighting and motion photography.  Most of today's multimedia productions are digitally created using sophisticated editing design software.  Popular packages include Adobe Premier, Final Cut Pro, Illustrator, Photoshop and After Effects, among others.