If you have a business—any business, chances are you also have a website. This is a smart move because it is nearly impossible for a business to reach hundreds of millions of consumers without a website. Television advertising, promotions, and direct mail are still utilized, but they just don't generate the same results as a web presence. According to many estimates, a website can help many businesses grow twice as fast, especially if they have a savvy web designer on their side.
Because having a website is a must for most businesses, web designers and developers are in high demand. To meet the demand, the availability of web design programs has increased at colleges across the U.S. Many of the best programs can be found in obvious places such as Silicon Valley (try Santa Clara University) and Santa Cruz (University of California Santa Cruz), but several off-the-beaten path places just might surprise you. West Virginia is just one.
Several West Virginia colleges offer competitive web design and development programs. Just a few include the prestigious Marshall University in Huntington and popular West Virginia University at Parkersburg. Continue reading to learn more.
West Virginia Web Design Schools
According to the most recent report by the Institute of Education Sciences (IES), West Virginia is home to 46 Title-IV colleges and universities. The state's ample collection of colleges consists of choice technical colleges, top-tier traditional universities, and trendy art and design schools. Just a few top-rated West Virginia art and design schools include West Virginia Wesleyan College, Glenville State University, Fairmont State University and Concord University. Scroll through the list below to review West Virginia's best schools for aspiring web designers and what they have to offer.
Huntington
Marshall University - Degrees Offered: B. F. A. Fine Art, Visual Arts with Graphic Design, Photography Emphasis; B.S. Computer and Information technology with Web Application, Game Development Emphasis, Regents Bachelor of Arts (RBA) Web Application Development; M. A. Art with Concentration in Graphic Design 
Parkersburg
West Virginia University at Parkersburg - Degrees Offered: Bachelor of Applied Technology with Software Engineering Track, Technology Option; Certificate Communication Arts, Graphic Design, and Animation, Web and Game Design
Philippi
Alderson Broaddus College - Degrees Offered: B. A. Visual Arts with Concentration in Digital Arts, Drawing, Painting, Photography, Printmaking Track; B.A. Communications with Video & Radio Track; B.S. Computing with Entertainment Software Development Track; Minor in Digital Arts with Coursework in Computer Animation, Media Computation, Photography, Webmastering; Minor in Visual Arts with Coursework in Drawing, Painting, Photography, Digital Arts, Media Computation, Computer Animation
More West Virginia Web Design related programs to consider:  

Request info
Selected Campus Locations:
Selected Programs: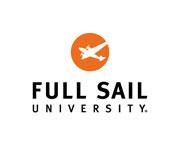 Request info
Selected Campus Locations:
Employment and Salary Trends for West Virginia Web Designers
According to the Bureau of Labor Statistics (March 27, 2012), West Virginia is home to 570 web developers (web designers), information security analysts, and computer network architects. They average $67,520 per year. This means, web designers earn one of the highest average salaries in the career world today.
The U.S. is home to 272,670 web developers (web designers), information security analysts, and computer network architects. They average a mean salary of $81,670 per year. The lowest 10 percent average $42,770 per year, and the highest 10 percent average $124,860 per year.
West Virginia-based web designers work at advertising agencies, design firms, graphics companies, technology firms, government agencies, and of course web design studios. Some may work in-house in just about any industry or environment, and others may work independently for multiple companies/clients around the globe.
In West Virginia, opportunities for web designers can be found in big principal cities such as Charleston, Huntington, Parkersburg, and Morgantown. Job hunters should also look into smaller principal cities such as Wheeling, Fairmont (home of Fairmont State University), Weirton, Martinsburg, Beckley (home of Mountain State University), and Clarksburg.