Visual communications artists are a versatile bunch. They work in industries such as film and video, advertising, radio and television broadcasting, education, and even aerospace products and parts manufacturing! These unique individuals communicate ideas through the use of graphic design, illustration, digital art, and more. They create posters and packaging, as well as designs for print publications, productions, and more. Visual communications artists possess a very special skill set, which is only one reason why the demand for VCAs is at an all-time high in so many different industries.
Although demand is high, most companies won't settle for anything less than the best. This means, to stand out in a sea of talented visual communications artists, you'll need a tremendous amount of creative talent, superior technical skills, and a degree. Fortunately, a large number of colleges across the U.S. offer top-tier programs for aspiring visual communications artists. These programs help students obtain the technical skills needed to succeed in the industry. A typical top-tier program will offer instruction in common industry programs such as Illustrator, Flash, InDesign, and Photoshop. The curriculum will also consist of instruction in typography, graphic design, interface/interaction design, digital imaging, color codes, and more. Several Washington schools have you covered, and then some.
Washington State Visual Communications Schools
According to the most recent report by the Institute of Education Sciences (IES) Washington is home to 85 Title IV colleges and universities. These schools are eligible for federal financial aid programs, making them more accessible to students with financial need. Several Washington Title IVs offer programs for aspiring visual communications artists. Just a few of the state's best visual communications schools include Cornish College of Art and the University of Washington
Continue reading to find out more about Washington's best visual communications schools and what they have to offer.
Everett
Trinity Lutheran - Degrees Offered: B. A. Visual Communications
Seattle
Cornish College of Arts - Degrees Offered: B. F. A. with Concentration in Video Art; B. F. A. Design with Concentration in Motion Design, Visual Communication Design
Seattle
Seattle Pacific University - Degrees Offered: B. A. Art with Emphasis in Illustration/New Pictures; B. A. Visual Communication Design
Seattle
University of Washington - Degrees Offered: Bachelor of Design (B. D.) Interaction Design, Visual Communication Design; Master of Design (M. Des.) Interaction Design, Visual Communication Design; Ph. D. Digital Arts and Experimental Media
More Washington State Visual Communication related programs to consider:  

Request info
Selected Campus Locations:
Selected Programs: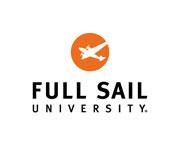 Request info
Selected Campus Locations:
Employment and Salary Trends for Washington State Visual Communications Artists
According to the latest report by the Bureau of Labor Statistics (March 27, 2012), the state of Washington is home to 41,400 artists and designers. This includes visual communications professionals, multimedia artists, graphic designers, art directors, and more. The population of the "artists and designers" group as a whole has increased greatly since 2002, when the state was home to 36,100 artists and designers. Salaries are on the rise as well. The average salary for Washington artists and designers is $52,550, up from $46,040 in 2002.
Media and communication workers are a subgroup of artists and designers. The most popular fields for visual communications artists include the film and video industries; advertising, public relations and related services; colleges, universities, and professional schools; radio and television broadcasting, and local government. Some visual communications artists work independently. Independent artists in this field average around $82,870 per year, while salaried visual communication artists in the film and video industry average $67,200. The film and video industry has the highest level of employment in this field, with 6,060 salaried VCAs, followed by advertising and public relations (2,130), and colleges and universities (2,010). The average salary for advertising visual communications artists is $48,570. Educators in this field average $50,500.
Washington's media and communications community is home to 1,010 salaried professionals, up from 560 in 2006. They average $46,750, up from $44,370 in 2006. While employment opportunities for visual communications artists can be found across the state, most opportunities can be found in principal cities such as Seattle, Spokane, Tacoma, Vancouver, Bellevue, Everett, Kent, Yakima, Renton, Spokane, Spokane Valley, and Federal Way.