Visual communications artists use multiple art forms to convey messages and defined ideas. These talented individuals use illustration, graphic design, photography, multimedia, and drawing, painting and other elements of fine art to create materials for a variety of industries. Just a few include advertising, industrial design, interior design, book and magazine publishers,  museums, and more.
Although their talents may be utilized in many different fields, visual communications artists still gravitate towards certain industries. More on that later. However, thanks to a fast-paced, tech-savvy society that relies on images more than ever before, visual communications artists are in demand in dozens of industries that were not on the radar years ago.
Even with the high demand for visual communications artists, the field is still competitive.  Companies are always on the lookout for the very best. Fortunately, today's advanced training programs can help you secure a spot on the shortlist. Many of these programs can be found at traditional colleges, while others may be offered at an art and design school or even a technical school. In the state of Utah, several traditional colleges offer top-tier programs for aspiring visual communications artists. Although competitive, these schools are still affordable if you live in state, and well worth the cost if you don't!
Utah Visual Communications Schools
According to the most recent report by the Institute of Education Sciences (IES), Utah is home to 41 Title IV colleges and universities. This includes the top schools for visual communications artist. Title IV status means these schools are eligible for federal financial aid programs. So, whether you are a  resident or live out of state, financial aid is available for you. Continue reading to find out more about Utah's best visual communications schools and what they have to offer.
Ogden
Weber State University - Degrees Offered: B. F. A. Visual Communication

Utah Valley University (UVU) - Degrees Offered: B. F. A. Art and Visual Communications with Emphasis in Graphic Design, Illustration
More Visual Communications Art related programs to consider:  

Request info
Selected Campus Locations:
Selected Programs: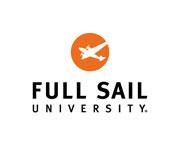 Request info
Selected Campus Locations:
Employment and Salary Trends for Utah Visual Communications Artists
According to the latest report by the Bureau of Labor Statistics (March 27, 2012), the state of Utah is home to 15,770 artists and designers. This includes visual communications professionals, multimedia artists, graphic designers, art directors, and more. The population of the "artists and designers" group as a whole has increased significantly since 2002, when the state was home to 13,800 artists and designers. Salaries are on the rise as well. The average salary for Utah artists and designers is $42,690, up from $34,700 in 2002.
Visual communications artists are members of this lucky group. The State of Utah is home to
50 salaried media and communication professionals, and possibly hundreds of independent artists in the field. They average $43,190 per year, up from $41,590 in 2006. The U.S. is home to 23,610 salaried media and communications workers overall, up from 22,970 in 2006. They average $43,580 per year, up from $42,570 in 2006. It is important to note that salaries and employment growth vary based everything from industry to geographic location.
The most popular fields for visual communications artists include the film and video industries; advertising, public relations and related services; colleges, universities, and professional schools; radio and television broadcasting, and local government. As stated, many visual communications artists work independently. Independent artists average around $82,870 per year, while salaried visual communication artists in the film and video industry average $67,200. With 6,060 salaried visual communications artists, the film and video industry has the highest level of employment in this field. Next is advertising and public relations (2,130), followed by colleges and universities (2,010). The average salary for advertising visual communications artists is $48,570. Educators in this field average $50,500.
With a little legwork, employment for visual communications artists can be found in just about any Utah city. However, some of the best opportunities can be found in principal cities such as Salt Lake City, West Valley City, Provo, West Jordan, Orem, Sandy, Ogden, St. George, and Layton. Other places to consider include Bountiful, Draper, Lehi, Logan, Millcreek, Murray, and Taylorsville.