According to the most recent U.S. Census Bureau report (last updated January 17, 2012), Missouri's population passed the 6 million mark and is now on its way to 6.1 million. In just one short year, the population increased by 21,761 residents. Missouri's large population makes it the eighteenth largest state in the U.S. Like other large states, Missouri is home to several bustling cities with active art and culture scenes. These include Kansas City, St. Louis. Springfield, Independence, and Columbia.
Major attractions for art lovers here include Saint Louis Art Museum (SLAM), Nelson-Atkins Museum of Art and Kemper Museum of Contemporary Art (both in Kansas City), and Springfield Art Museum. The state is also home to a number of associations and cultural collaboratives such as the Missouri Association of Community Arts Agencies (MACAA) and Columbia's Museums Entertainment History Art (MEHA). MACAA is located in the small town of Hannibal, but it is a statewide service organization.
Thanks to an active creative community, and a wide variety of schools that offer top-tier art programs, The Show Me State is one of the best places for aspiring artists of all kinds—including visual communications artists. Just a few of Missouri's most popular schools for artists, designers, and visual communicators include Kansas City Art Institute (KCAI) and Drury University.
Missouri Visual Communications Schools
According to the most recent report by the Institute of Education Sciences, Missouri is home 138 Title IV colleges and universities with more than 300,000 students enrolled. Thousands are enrolled in art and design programs, with more than 650 enrolled in the state's top art programs alone. Scroll through the list below to take a look at Missouri's best options for aspiring visual communications professionals and what they have to offer.  
Kirksville
Truman State University - Degrees Offered: B. F. A. Visual Communications
Springfield
Drury University - Degrees Offered: B. A. Design Arts, with or without Visual Communication Special Program
More Visual Communications related programs to consider:  

Request info
Selected Campus Locations:
Selected Programs: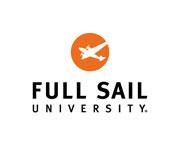 Request info
Selected Campus Locations:
Employment and Salary Trends for Missouri Visual Communications Professionals
According to the latest report by the Bureau of Labor Statistics, the Missouri is home to 33,840 artists and designers. This includes visual communications professionals, multimedia artists, graphic designers, art directors, and more. The population has decreased only slightly since 2002, when the state was home to around 33,930 artists and designers. Salaries on the other hand, have increased quite a bit. In 2002, the average salary for professionals in this field was $37,540. Today, the average salary is $43,160.
Average salaries provide a good starting point, but it is important to keep in mind that salaries vary by company, industry, education, experience, location, job title, and more.
Visual communications professionals work in a variety of fields from advertising to web design. Common job titles include art director, graphic designer, web designer, advertising photographer, commercial artist, and communication designer. The average salary for an art director living in Missouri is around $66,440 per year. Graphic designers average $43,180 per year, and photographers average around $27,150 per year. Web designers here average around $52,000 per year.
Some of the highest paid visual communications professionals live in major cities such as Kansas City and St. Louis. Kansas City visual communications professionals average around $65,00 per year, and the average salary in St. Louis is, $64,000. However, visual communicators living in Springfield and Columbia earn less, at $52,000 and $55,000 per year, respectively.