If you're wondering which schools offer top-tier animation programs, you're in luck. Because the animation industry is constantly expanding, hundreds of schools across the U.S. offer competitive animation programs at all levels. These  "top" schools earned the title based on factors such as affordability, convenience, job placement services, clubs and organizations, and student satisfaction.
While North Dakota is home to one of the smallest collections of colleges in the U.S., most of these schools have outstanding art, design, and communications programs. Just a few of the state's top schools for artists and designers include the University of North Dakota, North Dakota State University, and Minot State University.
Established in 1883, the University of North Dakota (UND) is a liberal arts college and national public research university. It sits on 550 lush acres and is home to 14,697 students (Fall 2011). UND offers 200 fields of study from baccalaureate through doctoral and professional degrees. The school attracts students from all over the world, with fifty-nine percent of the student body representing 50 nations and eight Canadian provinces. 
The University of North Dakota offers a B. S. in Computer Science with a Specialization in Computer Animation and Game Development. Other degree options include a B.S. in Graphic Design Technology, a B. F. A. in Graphic Design and New Art Media, and a
B. F. A. in Visual Arts with Emphasis in Time-Based Media. Tuition costs are reasonable at $7,092 for the 2011-2012 school year (undergraduate residents), and $16,767 for undergraduate nonresidents. Animation students may also have to pay studio fees and other production costs. 
Top Animation School Programs North Dakota – Other Options
Aspiring animators have several other program options to choose from in the state of North Dakota such as multimedia studies or even digital media. Several top schools here offer these programs including North Dakota State University and Minot State University.
North Dakota State offers a B. F. A. in Art with an Emphasis in Digital Media. Tuition Information:  Undergraduate residents $6,135, nonresidents $16,381 for the 2011 – 2012 school year.  Tuition does not include fees of $1,040 per year.
Minot State University offers a B. S. in Multimedia Studies and a B. A., B. F. A. in Art with a Graphic Design Option. Undergraduate tuition is $5,638 for the 2011 – 2012 school year, including fees.
More Programs to Consider:


Request info
Selected Campus Locations:
Selected Programs: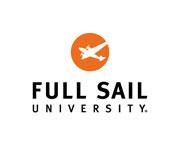 Request info
Selected Campus Locations:
Sources