San Francisco Art Scene
The city of San Francisco is truly a work of art, so it should come as no surprise that the city has one of the highest concentrations of artists and animators in the U.S. Nearly 2,000 animators call the San Francisco-San Mateo-Redwood City metropolitan area home. These lucky digital artists earn one of the highest salaries for animators in the nation. They also have a front seat to one of the largest animation conventions in the U.S. In it's 5th year and counting, the San Francisco Animation Festival is produced by the San Francisco Film Society and it's open to animators of all kinds.
So what other benefits does San Francisco offer animators? For starters, the art scene is one of the most progressive in the world. San Francisco is home to large, historic art museums such as San Francisco Museum of Modern Art (SFMOMA) and de Young Museum. It is also home to the 25-year old Cartoon Art Museum (CAM), which houses 6,000 original pieces in its permanent collection. According to CAM, this is the only museum in the western United States dedicated to the preservation and exhibition of cartoon art in all its forms. 
San Francisco's many unique neighborhoods are home to dozens of art galleries that represent artists from emerging to mid-career. From Bernal Heights to SoMa, these galleries are open to all art forms from ceramics to multi-media art. 
To become a part of San Francisco's art scene, you'll need talent, training, and the right education. Fortunately, San Francisco is home to several top animation programs that are well worth shooting for. 
San Francisco Animation Schools and Program
San Francisco is home to many art schools and traditional colleges that offer animation programs or multimedia art programs with an animation focus. Just a few top schools are: 
Academy of Art University
California College of the Arts
San Francisco State University (Certificate Only)
Cartoon Art Museum (variety of non-degree animation programs)
Art Institute of California
More California Schools with Animation related programs: 

Request info
Selected Campus Locations:
Selected Programs: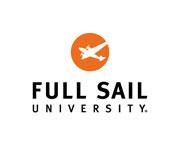 Request info
Selected Campus Locations:
A quick search on the web might return quite a few animation schools in San Francisco or websites that have listings for schools. If you choose a school online or through a listings site and you are not familiar with it, just check to make sure it's accredited by a recognized agency. Visit the U.S. Department of Education website for a list of recognized accrediting agencies.
San Francisco Animation Employers
The city of San Francisco and the surrounding areas are home to a number of animation studios, ad agencies, and computer systems and design firms. Animators interested in working in the film and video industries may find employment at: 
PDI/DreamWorks Animation (Redwood City, 26 miles from SF)
Pixar Animation, (Emeryville, 11 miles)
Rapid Eye Digital
Little Fluffy Clouds
Advertising and public relations animators can search for opportunities with some of the world's top advertising agencies such as:
Wieden & Kennedy
Goodby, Silverstein, & Partners
Publicis & Hal Rainey
Ogilvy & Mather
Razorfish 
Other ad agencies that you might want to add to your list are Gumas, Jamison/McKay, and Goodby, Silverstein & Partners. 
There are more than 5,000 computer systems and design firms in the state of California. Many are located in the Silicon Valley, but San Francisco has its fair share as well. If you're interested in working in the technology field, visit manta.com for a list of San Francisco technology companies.
Animation Careers at a Glance
The fastest growing field in the art world is animation. Job growth is expected to average 14 percent between now and 2018. Although earnings for San Francisco animators decreased slightly, they still earn one of the highest salaries in the nation. In 2006, they earned an average of $75,920. In 2009, they earned an average of $73,520. Independent contractors and business owners' salaries vary. 
For more information about the animation industry in the U.S., visit the Bureau of Labor Statistics at www.bls.gov.