Rhode Island is home to 13 Title IV degree-granting institutions. Although the state has a small number of colleges to choose from, many are prestigious and most are private. This means, many of the schools here are quite expensive. However, because they have Title IV status, even the most expensive schools are eligible for financial aid programs. This makes them more accessible to students that may need additional help meeting tuition costs.
Title IV schools have met five requirements established by the U.S. Department of Education. They (1) have accreditation recognized by the U.S. Department of Education, (2) grant an associate's degree or higher, (3) offer a program of at least 300 clock hours in length, (4) have been in business for at least two years, and (5) have signed a participation agreement with the Department.
Several Rhode Island Title IV schools offer excellent art and design programs—including animation. Continue reading to find out which schools offer animation programs and how much you can expect to pay.  
Most Expensive to Least Expensive Rhode Island Animation Schools
Rhode Island School of Design, Providence - Tuition Information: Undergraduate $45,530 for the 2015-2016 school year.
Roger Williams University, Bristol - Tuition Information: Undergraduate $29,976 for the 2015 - 2016 school year.
More Animation related programs to consider:  

Request info
Selected Campus Locations:
Selected Programs: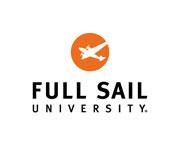 Request info
Selected Campus Locations:
Rhode Island Animation Schools – Other Options
The Community College of Rhode Island (CCri) in Warwick was established in 1964. CCri offers a digital art program (Digital Art 1 and 2), which features eight hours of instruction, including animation study. Resident tuition is $180 per credit hour, regional tuition is $270 per credit hour, and nonresident tuition is $534 per credit hour for Fall 2015. 
Rhode Island Animation Scene
Rhode Island is home to 6,140 professionals working in Arts, Design, Entertainment, Sports, and Media Occupations. According to the most recent report by the Bureau of Labor Statistics (December 18, 2013), around 40 are multimedia artists and animators averaging $59,210 per year. They work in the film and video industry, advertising, education, technology, and more.  
Just a few employment options include:
(add)ventures, Providence
A & M Productions, Providence
Figmints Digital Creative Marketing, Pawtucket
Floating Pear Productions, Providence, Pawtucket
Nail Communications, Providence
Ninedot, Providence
Omnia Agency, Providence
OpticSugar, Providence
Streicker & Company, Inc., East Providence
Treanor Brothers Animation, Providence
Video and Vision, Newport
WaveGarden Arts, Providence
In addition to a number of employment options, Rhode Island is home to the Rhode Island International Film Festival, which attracts filmmakers, producers, directors, and other leading members of the film industry. The Providence Anime Conference (the state's first Anime Conference), is held here as well. 
As you may have guessed, Providence is Rhode Island's art and culture center. With a population of 177,994, Providence is the state's largest city, followed by Warwick (pop. 81,971), Cranston (pop. 80,566), and Pawtucket (pop. 71,172). So, if you decide to look beyond Providence, you can expect to find the best opportunities in Warwick, Cranston, Pawtucket, and possibly Newport.
Although it is much smaller than Rhode Island's top four cities, Newport (pop., 24,027) holds its own when it comes to art and culture. Newport is home to the National Museum of American Illustration (NMAI), the Newport Art Museum & Art Association, and the Newport Arts & Cultural Alliance of Newport County.
Awesome Animation Fact: Going as far back as 1600 BC in Egypt, Pharaoh Ramses II had a one hundred and ten (110)-column temple built and he dedicated it to a goddess. Every single column had on it a painted figure of this goddess. The images were repeated and they slowly but progressively changed in position to make it seem to be in motion. -Val Cameron/Dreamlight 3D