A Division of the New Mexico Economic Development Department, the New Mexico Film Office continues to offer one of the most competitive incentives package in the industry. This, along with the most breathtaking landscapes, attracts productions and television series of all kinds from across the U.S. Just a few include Terminator: The Sarah Connor Chronicles (2008 – 2010), The Avengers (2012), Breaking Bad, Better Call Saul (2008 – 2013; 2014 -), True Grit (2010), Due Date (2010), Iron Man 2 (2010), The Book of Eli (2010), The Sarah Connor Chronicles (2008 – 2010), and No Country for Old Men (2007). Thanks to an active film office, the state is home to a large number of production studios and other businesses that support the film industry.  This includes animation studios.  
While many New Mexico-based animators work in film production, some work in advertising, public relations, technology, and even education. Animators interested in working in education will find around 44 Title IV degree-granting colleges and universities throughout the state and 884 elementary and secondary institutions. Postsecondary instructors may find positions at schools such as New Mexico State University's Creative Media Institute for Film and Digital Arts, Southwest University of Visual Arts (SUVA), formerly Art Center Design College.
New Mexico is also home to hundreds of creative agencies, technology firms, PR firms, and design firms in bustling cities such as Albuquerque, Santa Fe, Rio Rancho, and Las Cruces.
Employment and Salary Trends for New Mexico Animators
New Mexico is home to 8,930 professionals working in Arts, Design, Entertainment, Sports, and Media (ADESM) occupations. According to the most recent report by the Bureau of Labor Statistics - BLS (March 30, 2016), around 50 are salaried multimedia artists and animators, down from 140 in 2012. They average around $64,080 per year, up from $52,950 in 2010. Nationwide, the median annual wage for animators and multimedia artists was $63,970 as of March 30, 2016 and overall employment for this group is expected to increase by six percent for the 2014-2024 decade. This is as fast as average for all occupations.
It is important to note that many animators and multimedia artists are self-employed. In fact, according to the Bureau, "Independent Artists, Writers, and Performers" has the second highest concentration of employment (not highest employment level) in the nation for animators and multimedia artists. This means it's safe to assume that the population of animators and multimedia artists in New Mexico is much higher. These individuals typically earn more as well. According to the Bureau, the average salary for this group is $70,080 per year.
The top five highest paying states for animators and multimedia artists are:
California ($82,810)
Washington ($80,460)
Connecticut ($77,860)
Massachusetts ($74,440)
District of Columbia ($74,230)
The industries with the highest concentration of employment for animators and multimedia artists are:
Motion Picture and Video industries
Independent Artists, Writers, and Performers
Software Publishers
Cable and Other Subscription Programming
Specialized Design Services
The industries with the highest levels of employment are:
Motion Picture and Video industries
Computer Systems Design and Related Services
Software Publishers
Advertising, Public Relations, and Related Services
Other Information Services
The top paying industries for animators and multimedia artists are:
Travel Arrangement and Reservation Services ($85,750)
Other Information Services ($82,940)
Software Publishers ($76,920)
Professional Commercial Equipment and Supplies Merchant Wholesalers ($75,540)
Wholesale Electronic Markets and Agents and Brokers ($74,960)
The states with the highest employment levels for animators and multimedia artists are California, Georgia, New York, Texas, and Washington.
Animation Career Opportunities in New Mexico
Animators interested in film and video production and post-production may find opportunities at the following New Mexico animation studios:
3 Advertising, Albuquerque
A.D. Design, Santa Fe
Ad House Advertising, Rio Rancho
Edgewood Picture Company, Albuquerque
EFG Creative, Albuquerque
Flamdoodle Animation, Santa Fe
IKARIA Animation Studios, Santa Fe
Kamazar Multimedia Production, Albuquerque
Kilmer Kilmer Marshall Duran (k2md), Albuquerque
McKee Wallwork + Co., Albuquerque
TKO Advertising, Santa Fe
Wilson Binkley Advertising & Marketing, Las Cruces
While employment opportunities can be found in many cities across the state, the highest concentration of jobs can be found in the New Mexico's largest city—Albuquerque and in other major cities such as Las Cruces, Rio Rancho, Santa Fe, and Roswell.
New Mexico Animation Training Programs
In addition to New Mexico State University's Creative Media Institute for Film and Digital Arts (Las Cruces), Southwest University of Visual Arts (SUVA), and Santa Fe University of Art and Design, the following schools offer programs for aspiring animators:
New Mexico State University, Grants, Dona Ana
University of New Mexico, Albuquerque
Western New Mexico University, Silver City
New Mexico Highlands University, Las Vegas, NM
The Institute of American Indian Arts, Santa Fe
Eastern New Mexico University, Portales
More Animation related programs to consider:  

Request info
Selected Campus Locations:
Selected Programs: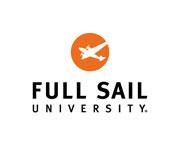 Request info
Selected Campus Locations:
Awesome Animation Fact: Willis O'Brien was a special effects artist for motion pictures. His first feature film project was The Lost World, released in 1925. The movie had some stop-motion animation sequences that he worked on. His remarkable work for the movie also landed him another project to work on, King Kong. -Lomography.com