Across the U.S., multimedia artists work in creative fields such as advertising, animation, game design, film and video, graphic design, web design, sound production, and more. In the state of Oregon, aspiring multimedia artists have the opportunity to work at a variety of creative agencies based in Portland (the state's largest city), or they might find work in the areas of advertising, graphic design, or web design in other principal cities such as Eugene, Salem, Bend, or Gresham.
Just a few popular employer's for multimedia artists include Wieden + Kennedy (Portland, NY, London, Amsterdam, Shanghai, Delhi, and Sao Paulo), 52 LTD (Portland, New York), Roundhouse (Portland, Seattle), Cardwell Creative (Salem), The Mandala Agency, Northwest Graphic (Bend), and Pinball Publishing (Portland).
Because multimedia is a popular field in Oregon (especially Portland), several top Oregon schools offer excellent multimedia programs. While most of the state's top creative firms are located in large cities, Oregon's top multimedia schools are in smaller towns such as La Grande, and Ashland. Ashland is less than 20 miles north of the California border, which makes this college town even more appealing to aspiring artists.
Oregon Multimedia Schools
According to the National Center for Education Sciences, Institute of Education Sciences (NCES IES) Oregon is now home to 60 accredited colleges and universities. Several of the state's accredited colleges have award-winning art and communications departments. Scroll through the list below to review Oregon's best options for aspiring multimedia artists and what they have to offer.
La Grande
Eastern Oregon University – Degrees Offered: B. A., B. S. Art with Graphics Emphasis; B. A., B. S. Computer Science with Multimedia Concentration; B. A., B. S. Media Arts with Digital Media Concentration
Ashland
Southern Oregon University - Degrees Offered: B. F. A. Studio Art: Digital; B. A., B. S. Computer Science and Multimedia
More Multimedia related programs to consider:  

Request info
Selected Campus Locations:
Selected Programs: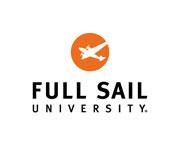 Request info
Selected Campus Locations:
Employment and Salary Trends for Oregon Multimedia Artists
According to the most recent Bureau of Labor Statistics report (March 2012), Oregon is home to 23,840 salaried artists and designers, up from 18,790 in 2002. The state's growing population of artists and designers work in a variety of fields from graphic design to multimedia to web design. They average around $47,710 per year, up from $37,790 in 2002.
While artists and designers are doing great as a whole here, salary and employment growth varies by field. For example, the state's multimedia artists and animators average $60,110 per year, up from $46,250 in 2002. Employment is on the rise as well. In 2002, Oregon was home to 350 multimedia artists and animators. Today, the state is home to 530. Interested in the graphic design field? Great, because this is largest group of creatives in the state. In 2002, Oregon was home to 1,950 graphic designers. Today, the population is 2,690 and growing. The average salary for Oregon graphic designers is $48,160, up from $37,510 in 2002.
Many senior multimedia artists eventually advance to higher positions. Art director is one of the most popular titles. This prime group has enjoyed significant salary and employment growth between 2002 and today. In 2002, Oregon was home to 260 salaried art directors. Today, the state is home to 470. The average salary for Oregon art directors was $59,340 in 2002. Today, the average salary is $66,740.