Oklahoma may not be the largest state in the U.S., but The Sooner State is still home to more than 3.5 million residents, making it the nation's 28th largest state! Not only is Oklahoma a sizable state, it is also home to some of the largest cities in the U.S. Oklahoma City (population 579,999) is on the list of the country's 30 largest states, and it is home to most of the state's art and design venues. However, when it comes to art schools, the state's best options can be found all over, from Idabel to Oklahoma City to Woodward.
Most of the state's art schools are part of a larger college or traditional university. Just a few popular art schools here include the University of Tulsa School of Art, Oklahoma State University Department of Art, and Northeastern State University Department of Communication and Art. Continue reading to find out which Oklahoma schools offer the best programs for aspiring multimedia artists.
Oklahoma Multimedia Schools
Oklahoma is home to 60 accredited colleges and universities. Many offer art and design programs for undergraduate and graduate students. The two best schools for multimedia artists are:
Claremore
Rogers State University - Degrees Offered: B. F. A. Visual Arts with Graphic Design, Multimedia Options; B. S. Game Development
Tahlequah
Northeastern State University - Degrees Offered: B. A. Art with Graphic Design Emphasis, B. A. Visual Communication with Photography or Multimedia/Web Design Option
More Multimedia related programs to consider:  

Request info
Selected Campus Locations:
Selected Programs: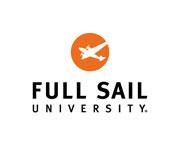 Request info
Selected Campus Locations:
Employment and Salary Trends for Oklahoma Multimedia Artists
Oklahoma is home to hundreds of creative agencies, 3,000+ publishing and printing companies, and dozens of production studios. Although multimedia artists can find work at publishing companies, production studios, and even technology firms, creative agencies (and publisher's) are the largest employer's of multimedia artists. Just a few popular options for Oklahoma multimedia artists include Third Degree Advertising (Oklahoma City), Ackerman McQueen (Oklahoma City), Cubic Creative (Tulsa), Striegel (Broken Arrow), Tate Publishing (Mustang), and Artisan Publishers (Muskogee).
According to the most recent Bureau of Labor Statistics report (March 2012), Oklahoma is home to 12,770 artists and designers. Around 40 are multimedia artists & animators. They average an impressive $51,290 per year, up from $33,010 in 2002. Although salaries for multimedia artists & animators rose dramatically between 2002 and today, the population has decreased significantly during the same period. In 2002, the state was home to 230 multimedia artists & animators.
It is important to note that salaries may vary by company, experience, location, and more. While employment opportunities can be found across the state, the best opportunities are in principal cities such as Oklahoma City, Tulsa, Norman, Broken Arrow, Lawton, Edmond, Moore, Midwest City, Enid, and Stillwater.