Although the state of Missouri is the nation's eighteenth largest state, it is still home to nearly 6 million residents. The state is home to more than 50 cities and places with a population above 17,000, but nearly 1.5 million people live in the state's principal cities. These include Kansas City (the state's largest), St. Louis, Springfield, Independence, Columbia, Lees Summit, O'Fallon, St, Joseph, and St. Charles.
Art venues can be found all over Missouri from the Daum Museum of Contemporary Art in Sedalia to the renowned Saint Louis Art Museum (SLAM). Other top Missouri art museums include The Nelson-Atkins Museum of Art in Kansas City, the Kemper Museum of Contemporary Art in Kansas City, and the Springfield Art Museum. Thanks to top art museums such as these, Missouri's Department of Cultural Affairs, and organizations such as the Missouri Association of Community Arts Agencies (MACAA), the Show Me State has shown that it can hold its own in the world of art.
Missouri's art scene is a draw for aspiring multimedia artists, but the schools here are the icing on the cake. Some offer programs for artists of all kinds, including multimedia artists.
Missouri Multimedia Art Schools
The Institute of Education Sciences (IES) reports the number of accredited schools for each state. This figure fluctuates year to year thanks to the continued growth of academic institutions across the nation. The latest figures have been released and Missouri is now home to 138 accredited colleges and universities. More than 300,000 students are enrolled and more than 650 are enrolled in the state's top art programs alone.
Scroll through the list below to take a look at Missouri's best options for aspiring multimedia artists and what they have to offer.  
Cape Girardeau
Southeast Missouri State University - Degrees Offered: B. F. A. Art with Concentration in 3D Imaging and Animation, Graphic Design; B. S. Technology Management, Computer and Multimedia Graphics Option; M. S. Technology Management with Focus on Graphics and Multimedia
Springfield
Missouri State University – Degrees Offered: B. F. A. Art with Option in Computer Animation, Digital Arts, Graphic Design, Illustration; B. S. Electronic Arts with Option in Computer Animation Studies, Multimedia Studies
More Multimedia Art related programs to consider:  

Request info
Selected Campus Locations:
Selected Programs: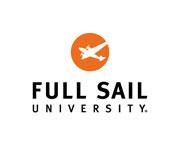 Request info
Selected Campus Locations:
Employment and Salary Trends for Missouri Multimedia Artists
The Bureau of Labor Statistics combines salary and employment figures for multimedia artists and animators. In 2002, Missouri was home to 740 multimedia artists and animators. By 2006, the figure dipped dramatically to 190. However, by 2006, the population bounced back to 480. By 2010, employment decreased to 360, but salaries rose. In 2002, salaried multimedia artists here earned $35,730. By 2010, the average salary had increased to $50,050. Nationwide, mean annual wages for multimedia artists were $50,860 in 2002 and $63,440 in 2010. As of 2010, the highest paid multimedia artists earned $99,830 and the lowest paid earned $33,840.
Missouri is home to around 35,820 salaried artists overall. In 2002, it was home to 33,930. The average salary for artists increased as well here between 2002 and 2010. Missouri artists averaged $37,540 in 2002 and in 2010, they averaged $43,900. The mean annual wage for artists nationwide was $52,290 in 2010. In 2002, the average salary was $41,660.