Animation Careers in Missouri Overview
Missouri is home to the Missouri Film Office, which is dedicated to the promotion and development of film production and facilities. So far so good. Through incentives, easy access to more than 1,100 locations, and help hiring talent and crew, the Film Office has attracted more than 122 productions since 2000 and the industry is growing. In fact, just 43 films were shot in Missouri in the 1990s.
Other promising developments over the years include a six Missouri cities that now hold a total of 26 film festivals annually, around 30 colleges and universities that offer degree specialties in film studies and/or production skills, with more than 75 teaching professionals involved in the instruction, and more than 36 production and post-production companies throughout the state, one-fourth of which are full-service facilities offering animation, special effects and sound effects.
Further, 11 percent of the state's motion media industry is made up of occupations that are high-tech—this includes digital animation and other types of Computer Graphic Images (CGI) creation. 
Employment and Salary Trends for Missouri Animators
According to the Missouri Department of Economic Development - MERIC, motion media is big business in Missouri, employing more than 7,600 workers with an average wage of $55,000+ and adding several billion dollars to the state's economy each year. Top employing occupations in motion media pay wages at or above the state average ($35,670).
Animators are part of the state's growing motion media industry and according to the Bureau of Labor Statistics, some 300-plus salaried animators and multimedia artists here average $58,930 per year. Nationwide, the mean annual wage is $69,410 and overall employment for this group is expected to increase by six percent for the 2012-2022 decade.
The top five highest paying states for animators are:
California ($82,170)
Washington ($75,740)
Massachusetts ($73,470)
New York ($70,660)
Idaho ($69,450)
The top paying industries for animators and multimedia artists are:
Wholesale Electronic Markets and Agents and Brokers ($81,760)
Other Information Services ($80,310)
Software Publishers ($76,090)
Independent Artists, Writers, and Performers ($75,150)
Motion Picture and Video Industries ($73,950)
The states with the highest employment levels for animators and multimedia artists are California, New York, Washington, Texas and Georgia.
The industries with the highest levels of employment are the Motion Picture and Video industries, Computer Systems Design and Related Services, Software Publishers, Advertising, Public Relations, and Related Services, and Other Information Services. 'Independent Artists, Writers, and Performers' has the second highest concentration of employment for animators and multimedia artists, along with an impressive average salary of $75,150 per year.
Animation Career Opportunities in Missouri
Like animators in other cities, many Missouri-based animators work in advertising and public relations. Job opportunities across both industries are plentiful in major cities such as Kansas City and St. Louis. However, other major cities such as Springfield, Independence, and Columbia are well worth exploring. Just a few agencies and studios that may be looking to hire artists with animation skills are:
2e Creative, St. Louis
AdSmith, Springfield
Advertising Savants, St. Louis
AniMagic Productions, St. Louis
Bazillion Pictures, Kansas City
Branit FX, Kansas City
Brisk Interactive, Kansas City
Digital Lunchbox, Branson
Element Eleven, Nixa
Fat Chimp Studios, St. Louis
Fuse Advertising, St. Louis
Graphite Lab, St. Louis
Hub & Spoke, Columbia
HLK Agency, St. Louis
Kochan & Company, St. Louis
MotionNotion3D, Springfield
Scottrade Inc., St. Louis
The Marlin Company, Springfield
Trinity Animation, Lee's Summit
True Media, Columbia, St. Louis, Minneapolis, Canada
Vietti Marketing Group, Springfield
Missouri Animation Training Programs
According to MERIC, the five Missouri institutions produce the largest numbers of motion media graduates. They are (in order):
University of Missouri, Columbia
Park University, Parkville
Missouri State University, Springfield
Columbia College, St. Louis
University of Missouri, St. Louis
Other viable options include:
Drury University, Springfield
Evangel University, Springfield
Kansas City Art Institute (KCAI), Kansas City
Lindenwood University, Saint Charles
Maryville University of St. Louis, College of Arts & Sciences
Missouri Southern State University, Joplin
Missouri Western State University, St. Joseph
Northwest Missouri State, Maryville
Sam Fox School of Design & Visual Arts at Washington University, St. Louis
Southeast Missouri State University, Cape Girardeau
Truman State University, Kirksville
University of Central Missouri, Warrensburg
Webster University
A number of community colleges in the state are well worth looking into as well. Just a few include St. Louis Community College in Meramec, Forest Park and Florissant Valley, and Metropolitan Community College of Kansas City (MCCKC).
More Animation related programs to consider:  

Request info
Selected Campus Locations:
Selected Programs: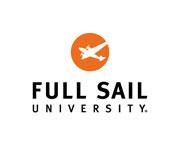 Request info
Selected Campus Locations:
Awesome Animation Fact: Walt Disney Pictures has re-released Snow White and the Seven Dwarfs (1937) in theaters at least nine times, most recently in 1993. Over the years, it has earned some $185 million in theaters. Adjusted for inflation, this makes it the tenth highest-grossing movie of all time. -Moviefone