Mississippi was once a leader in the women's right movement; the world's first lung transplant and heart transplants took place at the University of Mississippi Medical Center, and the state is home to the nation's largest river—the Mississippi. These are all things that Mississippi natives are proud of, but do they make Mississippi a great place to live? Sure they do! Despite myths about the state, Mississippi is no stranger to innovation, art, advanced education, and more. This is why artists from animators to fine artists to graphic designers are comfortable choosing Mississippi as a place to live, study, and work.
Besides the University of Mississippi, The Magnolia State is home to a variety of major universities that offer programs for aspiring graphic designers, visual artist, web designers, and more. So whether you're interested in a certificate program or a Bachelor of Fine Arts, Mississippi's collection of coveted colleges has you covered.
Mississippi Graphic Design Schools
Mississippi is home to 40+ accredited colleges and universities. Many of these schools offer graphic design degrees at all levels. Scroll through the list below to review Mississippi's top graphic design schools and what they have to offer.
Cleveland
Delta State University – Degrees Offered: B. F. A. Art with Graphic Design Concentration
Clinton
Mississippi College - Degrees Offered: B. A., B. S. Graphic Design
Columbus
Mississippi University for Women – Degrees Offered: B. F. A. Studio Art with Emphasis in Graphic Design
Hattiesburg
University of Southern Mississippi - Degrees Offered: B. F. A. Graphic Design
Jackson
Jackson State University – Degrees Offered: B. F. A. Graphic Design
Belhaven University – Degrees Offered: B. F. A. Graphic Design with Emphasis in Digital and Print Media or Web and Interactive Media
Mississippi State
Mississippi State University – Degrees Offered: B. F. A. Art with Emphasis in Graphic Design
University
The University of Mississippi - Degrees Offered: B. F. A. Studio Art with Graphic Design Emphasis
More Graphic Design related programs to consider:  

Request info
Selected Campus Locations:
Selected Programs: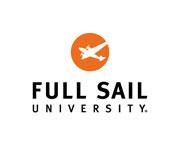 Request info
Selected Campus Locations:
Employment and Salary Trends for Mississippi Graphic Designers
Mississippi may have a small population of graphic designers, but it's not too shabby for the country's 31st largest state! Mississippi's gifted group of graphic designers work mainly in Jackson—the state's largest city. However, some designers have also found success in other (smaller) principal cities such as Gulfport, Southaven, Hattiesburg, and Biloxi. The state's 720 graphic designers work in advertising,
marketing, web design, technology, publishing, and education, to name a few. In 2006, 750 graphic designers worked in these areas. Nationwide, the population of salaried graphic designers increased significantly between 2005 and 2010. In 2005, the nation was home to 178,530 graphic designers. In 2010, the population was 192,240.
Although Mississippi's graphic design community lost 30 professionals between 2006-2010, many feel that this is acceptable, given the country's current unemployment rate. Salaries decreased slightly as well, but still at an acceptable level for the same reasons listed above. In 2006, designers living in Mississippi averaged $35,760. In 2010, they averaged $34,320.
The mean annual wage for graphic designers nationwide was $48,140 in 2010. The lowest paid graphic designers earned less than $26,110 (median), and the highest 10 percent earned more than $74,660 (median). The middle 50 percent earned between $32,600 and $56,620 (median). Salaries for veteran graphic designers, freelancers, and partners vary, earnings for these individuals are usually higher than
earnings for average salaried designers.
According to the Bureau of Labor Statistics, "senior designers, who may supervise junior staff or have some decision-making authority that reflects their knowledge of graphic design," earn a median salary of $60,000. "Solo designers who freelanced or worked under contract reported median earnings of $57,000. Design directors, the creative heads of design firms or in-house corporate design
departments," earn $95,000. "Graphic designers with ownership or partnership interests in a firm or who are principals of the firm in some other capacity" average $95,000 per year.