Animation Careers in Massachusetts Overview
Massachusetts is one of the most popular states to film movies. The state has hosted hundreds feature films and a long list of Some of the most recent productions include Black Mass (2015), Ted 2 (2015), The Equalizer (2014), Captain Phillips (2013), The Way Way Back (2013), Grown Ups 2 (2013), The Zookeeper (2011), Moneyball (2011), The Fighter (2010) and many more. In addition to offering access to extraordinary locations throughout 351 cities and towns, the Massachusetts Film Office offers generous production tax incentives and access to an arsenal of resources to filmmakers of all kinds—including animation filmmakers. 
In addition to the film industry, aspiring animators can find employment opportunities in advertising and public relations, computer systems design, education, and more. The state is home to 124 colleges and universities, including dozens of art and design schools, as well as hundreds of creative agencies, and more than 900 computer systems and design firms.
Employment and Salary Trends for Massachusetts Animators
Massachusetts is the third highest paying state for animators and multimedia artists. It is home to 840 professionals in this field, up from 590 in 2013. Salaries are on the rise as well. Massachusetts-based animators and multimedia artists average $73,470 per year, up from $63,250 in 2013. Including Massachusetts, the top five highest paying states for animators and multimedia artists are:
California ($82,170)
Washington ($75,740)
Massachusetts ($73,470)
New York ($70,660)
Idaho ($69,450)
Nationwide, the mean annual wage for animators and multimedia artists is $69,410 and overall employment for this group is expected to increase by six percent for the 2012-2022 decade. The states with the highest employment levels for animators and multimedia artists are California, New York, Washington, Texas and Georgia.
In Massachusetts and across the U.S., the industries with the highest levels of employment are the Motion Picture and Video industries, Computer Systems Design and Related Services, Software Publishers, Advertising, Public Relations, and Related Services, and Other Information Services. 'Independent Artists, Writers, and Performers' has the second highest concentration of employment for animators and multimedia artists, along with an impressive average annual salary of $75,150 per year.
The top paying industries for animators and multimedia artists are:
Wholesale Electronic Markets and Agents and Brokers ($81,760)
Other Information Services ($80,310)
Software Publishers ($76,090)
Independent Artists, Writers, and Performers ($75,150)
Motion Picture and Video Industries ($73,950)
The wide range of lucrative career options for aspiring animators in Massachusetts makes The Bay State a top choice for animators with multiple specialties. Just a few employment options include:
Anzovin Studio, Florence
Arnold Worldwide, Boston
Bark! (A Creative Agency), North Chelmsford
Clambake Animation, Watertown
Connelly Partners, Boston
DigitasLBi, Boston
Dreamlight Animation Studio, Boston
FableVision Studios, Boston
Full Contact, Boston
Gabriel Polonsky Studio (GPS), Boston
Global Mechanic, Boston
Havas Edge, Boston
Hero4Hire Creative, Waltham
Hill Holiday, Boston
Machinegraphics Animation, Boston
MMB, Boston
Mullen Lowe, Boston
New England Studios, Devens
Red Sky Studios, Allston
Six-Point Creative Works, Springfield
Strand Marketing, Newburyport
Soup2Nuts, Watertown
While many of the state's salaried animators live and work in Boston, a number of other major cities are well worth exploring. Worcester, Springfield, Lowell, Cambridge, and Brockton are just a few.
Massachusetts Animation Training Programs
A number of Massachusetts art and design schools offer animation programs that have been accredited by the prestigious National Association of Schools of Art and Design (NASAD). Others are regionally accredited or they have been accredited by another agency recognized by the U.S. Department of Education. Just a few of the state's top schools for animators include:
Massachusetts College of Art & Design, Boston
Hampshire College, Amherst
Northeastern University, Boston
Springfield College, Springfield
Mount Ida College, Newton –Montserrat College of Art, Beverly
College of Art and Design at Lesley University, Cambridge
Montserrat College of Art, Beverly
University of Massachusetts, Amherst
University of Massachusetts Dartmouth, Dartmouth
Salem State University, Salem
Fitchburg State University, Fitchburg
These schools offer a wide variety of degree programs including BFA degrees in Animation, and Animation and Motion Media, a double major in Design (BFA)/Animation and Motion Media (BFA), an MFA in Film and Animation, and much more. 
More Animation related programs to consider:  

Request info
Selected Campus Locations:
Selected Programs: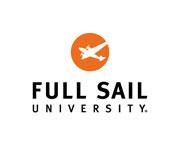 Request info
Selected Campus Locations:
Awesome Animation Fact: The Minions have more talent than you think! These cute little goofballs love to croon, and as such they've sang versions of 'I Swear', 'YMCA' and 'Barbara Ann' across the films. YouTube is rife with fan-made covers, including 'All About That Bass' 'Uptown Funk' and'Let It Go'. -Digital Spy