The Los Angeles Art Scene
It's no secret that Los Angeles is the entertainment capital of the world, which is why filmmakers, producers, animators, and other artists flock here to claim their piece of the pie. The state is home to roughly a third of all animators and multimedia artists in the U.S., with the Los Angeles-Long Beach-Glendale metropolitan area leading the pack. The Los Angeles area is also home to more working independent artists and animators than any other city and no other city offers more independent studios willing to take a chance on a new artist. 
Simply put, the possibilities are limitless for aspiring animators living in Los Angeles, and it all starts with choosing the right animation program. 
Los Angeles Animation Schools and Programs
California is home to more than 750 post-secondary schools. Because Los Angeles is the world's entertainment capital, many of these schools offer programs for aspiring animators, filmmakers, and other artists that want to break into the entertainment industry. Many of these schools are located in and around Los Angeles. Some cater exclusively to aspiring artists, while others offer all programs from A-Z, which often includes a large collection of programs for artists. Even better is the National Association of Schools of Art and Design (NASAD) accredits many of these programs. NASAD-accredited programs are considered top notch in the world of art and design.
Los Angeles and the surrounding areas are home to top-tier animation schools such as UCLA Film School (home of the UCLA Animation Workshop), Otis College of Art and Design, Los Angeles Film School, Art Center College of Design, California State University Los Angeles, The Animation Academy, and Gnomon School of Visual Effects. Program offerings include animation, computer animation, computer science with an animation track, digital production, experimental animation and advanced programs (MA/MFA) in animation and visual effects, film + animation, time arts-animation, and more.
While Los Angeles studios and other employers in the area certainly value talent, many prefer to hire artists with a degree or training from an accredited program. The programs listed above, and many others in Los Angeles, could help sway an employer in the direction you want. Make sure your program is NASAD accredited or backed by another recognized accrediting agency. Visit the U.S. Department of Education for a list of agencies.
More California Schools with Animation related programs: 

Request info
Selected Campus Locations:
Selected Programs: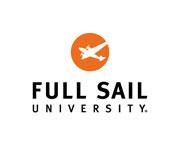 Request info
Selected Campus Locations:
Los Angeles Animation Employers
Many Los Angeles animators work for large studios or networks, while others work for small independent studios. Still, others work in advertising, marketing and computer systems and design firms. Many top employers in these areas and many others can be found in or around Los Angeles. Just a few include:
DreamWorks Animation, Glendale
20th Century Fox Animation, Century City
Marvel Animation Studios, Glendale
Metro-Goldwyn-Mayer (MGM), Century City
Nickelodeon Animation Studio, Burbank
Sony Pictures Animation, Culver City
Warner Bros. Animation, Burbank
Walt Disney Feature Animation, Burbank
Just a few other Los Angeles area animation studios include:
6 Point Harness (6PH), Los Angeles
Duck Studios, Los Angeles
Acme Filmworks, Los Angeles
Prana Studios, Los Angeles
Renegade Animation, Glendale
Sprite Animation, Los Angeles
Zag Animation Studios
To locate more animation studios in the city of Los Angeles, visit the California Film Commission or Productionhub.com.
Some of the top advertising agencies in Los Angeles and nearby cities include:
DDB Needham, Los Angeles
Deutsch, Los Angeles
Foote, Cone & Belding, Los Angeles
J. Walter Thompson, Los Angeles
Ogilvy & Mather, Los Angeles
Saatchi & Saatchi, Torrance
To search for more agencies in the Los Angeles area visit AgencyCompile.com or click here for a list of more than 100 California/Los Angeles area creative agencies.
Animation Careers at a Glance
Employment for animators and multimedia artists is expected to grow six percent from 2012 to 2022. Projected employment growth for animators and multimedia artists will be the result of increased demand for animation and more realistic visual effects in video games, films, and television. However, job growth may be slowed by companies hiring artists and animators who work overseas for lower wages. The increasing demand for computer graphics for mobile devices may counter slow growth by creating more job opportunities in the massive mobile industry.
Despite slow job growth, competition for job opportunities in animation will remain strong. The Bureau says, "Opportunities should be best for those who have a wide range of skills or who specialize in a highly specific type of animation or effect." Still, as of January 2014, the U.S. was home to an impressive population of 68,900 multimedia artists and animators, making it the third largest career field in the world of Art and Design.
Job opportunities for animators and multimedia artists can be found all over the U.S. However,  five states have the highest employment levels. As mentioned, California has the highest employment level, followed by New York, Washington, Texas, and Illinois. For more information about the animation industry in the U.S., visit the Bureau of Labor Statistics.
Awesome Animation Fact: Many animation buffs believe that the letters 'SFX', short for "Special Effects", appear in the night sky during the scene from The Lion King where Simba talks to Timon and Pumbaa about the stars. Others have a different theory. Watch the scene and see what you think!