Idaho may not be the first place that comes to mind when you think about graphic design, but it should be! The state definitely does things on a smaller scale than say, New York or California, but many artists and designers here like it that way. Why? Because it's easier to shop your ideas and have a voice when you don't have to compete with hundreds of other designers in a chaotic "corporate" environment.
If you're interested in this type of scene, even if it's just to get your feet wet, then Idaho might be the place for you.
In addition to unique employment opportunities at small and mid-sized agencies, The Gem State offers a comfortable environment where you can live, learn, and earn at your own pace. For starters, the cost of living is well below the national average and the pace is one of the least hectic in the nation. Even in the state's largest city—Boise City, the laid back atmosphere is a draw for aspiring designers and artists of all kinds. Not only this, but the scenery is nothing short of amazing. Idaho is home to the world famous Lava Hot Springs, Hell's Canyon (the deepest gorge in America), Shoshone Falls (The Niagara of the West) and Soda Springs—home of the largest man made geyser in the world.
Idaho Graphic Design Schools
Idaho is home to several quality colleges that offer graphic design and other programs for aspiring artists and designers. Scroll through the list below to review Idaho's top schools for graphic design and the variety of programs available.
Boise
Boise State University - Degrees Offered: B. F. A. Graphic Design/Philosophy, Illustration
ITT Technical Institute - Degrees Offered: A. S. Graphic Communications and Design; A. S. Information Technology with Multimedia Option or Web Design Option; A. S. Visual Communications
Moscow
University of Idaho - Degrees Offered: B. F. A. Studio Art with Emphasis in Graphic Design; B. A. or B. S. Broadcasting and Digital Media; B. S. Virtual Technology and Design; M. F. A. Studio Art with Concentration in Graphic Design
More Graphic Design related programs to consider:  

Request info
Selected Campus Locations:
Selected Programs: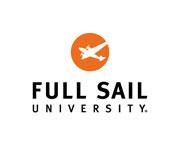 Request info
Selected Campus Locations:
Employment and Salary Trends for Idaho Graphic Designers
Idaho has an impressive population of graphic designers working in advertising, web design, and graphic design studios in cities such as Boise City, Nampa, Meridian, Idaho Falls, and Pocatello. In 2010, the population of salaried graphic designers living in the state totaled 890. This figure is lower than 2006, when the population was 1,060, but it's still considered impressive for a region that isn't well known for
design.
Salaries have decreased as well in the state, but not by much. In 2006, Idaho graphic designers averaged $37,420. In 2010, they averaged $36,770. Across the country, the mean annual wage for graphic designers overall was $48,140 in 2010. The lowest paid graphic designers earned less than $26,110 (median), and the highest 10 percent earned more than $74,660 (median). The middle 50 percent earned between $32,600 and $56,620 (median).
According to the Bureau of Labor Statistics, "senior designers, who may supervise junior staff or have some decision-making authority that reflects their knowledge of graphic design," earned a median salary of $60,000. "Solo designers who freelanced or worked under contract reported median earnings of $57,000. Design directors, the creative heads of design firms or in-house corporate design departments," earn $95,000. "Graphic designers with ownership or partnership interests in a firm or
who are principals of the firm in some other capacity" average $95,000 per year.