Idaho is home to 15 Title IV degree-granting schools. To become a Title IV school, an institution must (1) be in business for at least two years, (2) have accreditation recognized by the U.S. Department of Education, (3) sign a participation agreement with the Department, (4) grant an associate's degree or higher, and (5) offer a program of at least 300 clock hours in length. Title IV schools are eligible federal financial aid programs. This makes them more accessible to students with financial need.
Several Title IV schools in Idaho offer programs for aspiring animators and most are affordable. Continue reading to find out which Idaho schools offer animation programs and how much you can expect to pay. 
Most Expensive to Least Expensive Idaho Animation Schools
ITT Technical Institute, Boise – Tuition Cost: Undergraduate $19,976 or the 2013-2014 school year.
University of Idaho, Moscow – Tuition Cost: Undergraduate residents $7,020, nonresidents $21,024; Graduate residents $8,222, nonresidents $22,226 for the 2015-2016 school year.
Boise State University,  Boise – Tuition Cost: Undergraduate residents $6,876, nonresidents $20,926 for the 2015-2016 school year. 
More Animation related programs to consider:  

Request info
Selected Campus Locations:
Selected Programs: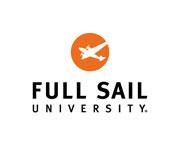 Request info
Selected Campus Locations:
Idaho Animation Scene
Idaho is home to 8,140 professionals working in Arts, Design, Entertainment, Sports, and Media occupations. Of this group, 40 are salaried multimedia artists and animators averaging $69,450 per year. They work in the film and video industry, advertising, game design, and more. Just a few employment options for animators in the state include:
Blue541, Coeur d'Alene
Curious Media, Nampa
Digital Barn Productions, Lewiston
Drake Cooper, Boise
Mitchell + Palmer, Boise
Motive Media, Boise
Oliver Russell & Associates, Boise
Omni Studio, Inc., Boise
Peppershock Media, Boise, Nampa
Rizen Creative Company, Boise
SOVRN Creative, Boise
Stoltz Marketing Group, Boise
Idaho-based animators may find opportunities in a number of cities across the state. However, Idaho's largest cities may offer more opportunities. The largest cities in the state are Boise, Nampa, Meridian, Idaho Falls, Pocatello, Coeur d'Alene, and Twin Falls.
Awesome Animation Fact: The creators of Jurassic Park (1994) were the first to use 3D Organic CGI in a movie—3D animated dinosaurs. –Arena Animation Malleswaram