Animation Careers in Idaho Overview
Idaho is home to a small film office that attracts a fair number of filmmakers looking stunning scenery, nice incentives, and hassle-free access to sites. According to the Idaho Film Office, most cities in the state do not require film permits. This saves filmmakers time and money. Crews are available too and "they've got a broad range of production skills and friendly, can-do attitudes," says the Office. What all of this means is, the state just might be a good place for aspiring directors and producers of all kinds—including those that specialize in animation. 
Idaho-based animators can expect a number of productions to pass through the state each year, bringing opportunities to work in the areas of production, post-production, and advertising & promotions. Advertising & promotions animators may have opportunities to work on trailers, commercials, and in other areas associated with film and video production.
Employment and Salary Trends for Idaho Animators
Idaho is home to 8,140 professionals working in Arts, Design, Entertainment, Sports, and Media (ADESM) occupations. Of this group, 40 are salaried multimedia artists and animators averaging $69,450 per year, making Idaho the fifth highest paying state for animators in the U.S. While the Bureau of Labor Statistics (BLS) does not report salary and employment figures for Idaho's freelance community, it's safe to assume that the state is home to a sizable number of independent artists that may earn more or less than state and national averages.
Nationwide, the mean annual wage for salaried animators and multimedia artists is $69,410 and overall employment for this group is expected to increase by six percent for the 2012-2022 decade.
Including Idaho, the top five highest paying states for animators are:
California ($82,170)
Washington ($75,740)
Massachusetts ($73,470)
New York ($70,660)
Idaho ($69,450)
The top paying industries for animators and multimedia artists are:
Wholesale Electronic Markets and Agents and Brokers ($81,760)
Other Information Services ($80,310)
Software Publishers ($76,090)
Independent Artists, Writers, and Performers ($75,150)
Motion Picture and Video Industries ($73,950)
The states with the highest employment levels for animators and multimedia artists are California, New York, Washington, Texas and Georgia.
In Idaho and across the U.S., the industries with the highest levels of employment are the Motion Picture and Video industries, Computer Systems Design and Related Services, Software Publishers, Advertising, Public Relations, and Related Services, and Other Information Services. 'Independent Artists, Writers, and Performers' has the second highest concentration of employment for animators and multimedia artists, along with an impressive average annual salary of $75,150.
Animation Career Opportunities in Idaho
Employment opportunities for aspiring Idaho-based animators can be found at a variety of studios, creative agencies and marketing firms across the state. However, a larger number of opportunities can be found in major cities such as Boise, Nampa, Meridian, Idaho Falls, and Pocatello. Consider the following:
Blue541, Coeur d'Alene
Curious Media, Nampa
Digital Barn Productions, Lewiston
Drake Cooper, Boise
Mitchell + Palmer, Boise
Motive Media, Boise
Oliver Russell & Associates, Boise
Omni Studio, Inc., Boise
Peppershock Media, Boise, Nampa
Rizen Creative Company, Boise
SOVRN Creative, Boise
Stoltz Marketing Group, Boise
Animators interested in computer systems design and related services or software publishing may find employment opportunities at some 300-plus technology firms across the state. 
Idaho Animation Training Programs
Most schools in Idaho offer excellent art and design programs. Some lead to a certificate or associate's degree, while others award a bachelor's degree or higher. Not all programs are "pure" animation programs, but many include animation, drawing, illustration, film and other coursework common to traditional animation programs. The following schools are worth looking into:
Boise State University-Department of Art, Boise
Brigham Young University-College of Fine Arts and Communications, Boise
College of Western Idaho, Boise, Nampa
ITT Technical Institute, Boise
University of Idaho-College of Art & Architecture (CAA-Art & Design), Moscow
More Animation related programs to consider:  

Request info
Selected Campus Locations:
Selected Programs: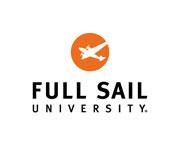 Request info
Selected Campus Locations:
Awesome Animation Fact: Paul Winchell, ventriloquist, comedian, humanitarian, actor and inventor was the voice of Tigger in the Disney films. He was also the first person to design and patent an artificial heart. –Express.co.uk