Gamers by the scores in St. Louis, Missouri seek careers in animation and video game design.  Those who possess the right skills are among the most in-demand professionals in today's job market.  St. Louis, with a population of more than 320,000, offers numerous high-tech employment opportunities.  Businesses throughout Missouri employ thousands of video game design professionals.  The majority of these jobs are located in or near St. Louis. 
St. Louis Schools and Training Programs for Video Game Design
Colleges in St. Louis, Missouri are meeting this growing demand by offering degree programs in the fields of animation and video game design.  An aspiring video game designer might major in computer science with emphasis on digital media.  Another may learn programming with special focus on animation, or perhaps math with a minor in game theory. 
Schools to Consider:

Request info
Selected Campus Locations:
Selected Programs: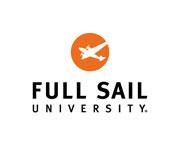 Request info
Selected Campus Locations:
Working as a Video Game Designer in St. Louis
The pay rate for this type of work depends on factors like experience, effort, talent, ability, productivity, performance, networking and geographic location.  The average annual salary for an animator or video game designer in the United States is (very roughly) about $60,000, with individual salaries ranging anywhere from about $35,000 to more than $200,000 per year.  However, this data is sketchy at best, and fails to account for the incomes of many million self-employed Americans.  In any event, animators and video game designers who take their work seriously can earn enviable livings doing jobs they like. 
Companies in St. Louis hiring animators and video game designers include software publishers, mobile phone service providers, colleges, graphic design firms and animation studios.  Some St. Louis video game designers work for top local ad agencies like Ad-Mobile, Ambrosi, Rivet and Buy St. Louis.  Other designers team up with St. Louis movie producers like Auditec, Creative Productions, Swank Motion Pictures or Double Helix.     
Despite frequent exceptions, employers often require a degree and some background in video game design.  However, not all designers work for a firm, thanks to countless private companies and websites featuring (or wanting to feature) their own video games.  Video game designers often work as freelance professionals, setting their own schedules and telecommuting to work.  They secure gigs as independent contractors for corporations and private businesses.  Some design and sell their own games independently.  Some build game-related websites.

Recommended Skills for Video Game Designers
A video game designer is hired to invent a video game with a comprehensive set of rules and a scoring system.  The designer then adds intriguing special features like puzzles, tricks, traps and other clever challenges, which usually increase in difficulty with each challenge successfully met.  The designer then creates the artwork or consults with professional animators to capture a visual style appropriate to the elements of the game.  The designer also attends play-testing groups featuring enough players to help determine a game's potential for commercial success. 
Professional video game designers study math, engineering, communications, computer science, fine arts, digital media, game theory, story lines, character development and numerous other topics.  The designer's main goal is to develop realistic, action-packed interactive products.  The ultimate achievement of a video game designer is mass market appeal.