What does a Digital Painter do? Where does a Digital Painter work? ACR takes a look:
About Digital Painters
Digital painters work with 2D drawn animation, 2D computer animation, and 3D digital computer animation. They add color to images created by animators and work as part of a team consisting of compositors, color key artists, scanners, and color stylists. The entire team works under the direction of the head of digital color and compositing.
Digital Painter Jobs
Digital painters receive drawings from the animation department. They use computer software to clean up line work, if needed, then add color using software programs such as Photoshop, Toon Boom, Illustrator, Animo, and Opus Creator. Digital painters have an exceptional eye for color and detail. These fine artists also understand the animation process, which helps them deliver spectacular images.
Digital painters work for animation studios, film and video production companies, and in the game design and development industry. 
Schools to Consider:

Request info
Selected Campus Locations:
Selected Programs: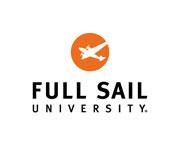 Request info
Selected Campus Locations:
Digital Painter Salaries  
Salaries for digital painters (fine artists) vary by location, company, experience, education, benefits, and other factors. For example, the top paying states for fine artists are Washington, New York, California, Connecticut, and Michigan. While individual salaries may vary greatly, the average yearly salary for digital painters is $44,850. The lowest earners average $18,450 and the highest earners average $91,200. 
Becoming a Digital Painter
In the competitive world of art and design a bachelor's degree or higher is always valued by top employers. Common degree paths for aspiring digital painters include animation, fine art, painting, drawing, illustration, and industrial design. While many top employer's prefer a bachelor's degree or higher, some will accept an associate degree for exceptionally talented candidates. In addition to a degree, employers prefer several years' experience in the industry. Experience obtained through an internship or other support position is acceptable.
Technical skills are considered an asset in this industry as well. To stand out from the crowd, aspiring digital painters must have well above average experience with the latest digital painting software. Photoshop, Toon Boom, Illustrator, Animo, and Opus Creator are just a few.
 Job Trends for Digital Painters
According to the Bureau of Labor Statistics, projected employment growth for fine artists is four percent for the 2012-2022 decade. This means, the number of fine artists will increase from 28,800 in 2012 to 29,900 by 2022. Although growth is slower than average for all occupations, the demand for digital painters with extensive experience with latest industry software programs will have the most opportunities in the field. Further, individuals living in states with the highest employment levels for fine artists will have access to better opportunities. The states with the highest employment levels are California, New York, Florida, Washington, and Texas.
Awesome Animation Fact: The Little Mermaid was the last Disney animated film to use the time-consuming process of hand-painted cels and analog camera and film work. 1,100 backgrounds featured 1,000 different colors and over one million drawings were done in all. –Smatterist