With a population of just 935,614 (2014), Delaware is one of the smallest states in the U.S. Still, this tiny territory has big dreams when it comes to attracting creative industries such as filmmaking. In fact, the state legislature recently approved the formation of a Motion Picture and Television Development Commission that will work under the Department of Finance. The state hopes that the move will bring more jobs and money into Delaware. The state is already home to the Delaware Film Office, which is a private non-profit organization that promotes the Video Game, Motion Picture, Television Production, and New Media industries in Delaware. The growth of organizations such as these may lead to growth in the animation and multimedia art industry. 
Currently, the state is home to well over 3,500 professionals working in Arts, Design, Entertainment, Sports, and Media (ADESM) occupations. These individuals are animators and multimedia artists, art directors, producers and directors, graphic designers, writers, public relations specialists, photographers, reporters, and more. They average around $47,780 per year, with art directors leading the pack at $77,850 annually.
Besides a noteworthy ADESM population and salaries that are higher than the national average wage index (2014), Delaware is home to a number of excellent schools that offer art and design programs. Just a few include Delaware College of Art and Design (DCAD), which was founded through a creative partnership between Pratt Institute & Corcoran School of Art and Design, the University of Delaware – Department of Art & Design, and Wilmington University.
Continue reading to learn more about the best program options for aspiring animators in Delaware, and find out what to expect in the areas of employment and salary trends, as well as job opportunities. 
Employment and Salary Trends for Delaware Animators
The Bureau of Labor Statistics (BLS) released its latest state occupational employment and wage estimates on March 30, 2016. According to the report, Delaware is home to 3,720 professionals working in ADESM occupations. While figures for animators and multimedia artists for the entire state have not been released, the BLS has released figures for certain metropolitan divisions. Wilmington, Delaware is part of the Philadelphia-Camden-Wilmington, PA-NJ-DE-MD metropolitan division. According to the Bureau, there are 300 animators and multimedia artists living in this metro area and they average $58,730 annually.
Nationwide, the median annual wage for animators and multimedia artists was $63,970 as of March 30, 2016 and overall employment for this group is expected to increase by six percent for the 2014-2024 decade. This is as fast as average for all occupations. It is important to note that many animators and multimedia artists are self-employed. In fact, according to the Bureau, "Independent Artists, Writers, and Performers" has the second highest concentration of employment (not highest employment level) in the nation for animators and multimedia artists. This means it's safe to assume that Delaware does have its fair share of animators. Further, "Independent Artists, Writers, and Performers" typically earn more than their salaried counterparts. According to the BLS, they average $70,080 per year.
The top five highest paying states for animators and multimedia artists are:
California ($82,810)
Washington ($80,460)
Connecticut ($77,860)
Massachusetts ($74,440)
District of Columbia ($74,230)
The industries with the highest concentration of employment for animators and multimedia artists are:
Motion Picture and Video industries
Independent Artists, Writers, and Performers
Software Publishers
Cable and Other Subscription Programming
Specialized Design Services
The industries with the highest levels of employment are:
Motion Picture and Video industries
Computer Systems Design and Related Services
Software Publishers
Advertising, Public Relations, and Related Services
Other Information Services
The top paying industries for animators and multimedia artists are:
Travel Arrangement and Reservation Services ($85,750)
Other Information Services ($82,940)
Software Publishers ($76,920)
Professional Commercial Equipment and Supplies Merchant Wholesalers ($75,540)
Wholesale Electronic Markets and Agents and Brokers ($74,960)
The states with the highest employment levels for animators and multimedia artists are California, Georgia, New York, Texas, and Washington.
Animation Career Opportunities in Delaware
Delaware is home to a variety of creative agencies, PR firms, production studios, technology companies, academic institutions and other places that may hire animators. Just a few options include:
AB+C, Wilmington
Cool Nerds Marketing, Wilmington, Philadelphia PA
Crystalline Studios, Norristown, PA (38 miles from Wilmington)
Deardoff Branding + Advertising, Wilmington
Film Brothers Productions, Wilmington
Koncordia Group, Wilmington
Mease Communications, Wilmington
SunCenter Studios, Aston, PA (12.9 miles from Wilmington)
Teleduction, Wilmington
The Archer Group, Wilmington
Viamark Advertising, Wilmington
As you may have guessed, Wilmington is the place to be when it comes to job opportunities in the creative sector. However, several other Delaware cities are worth exploring. They include Dover, Newark, Middleton, and Bear.
Delaware Animation Training Programs
As mentioned, some of Delaware's best schools for aspiring artists and designers are Delaware College of Art and Design (DCAD), the University of Delaware and Wilmington University. DCAD offers an AFA in Animation with a 2D or 3D Animation Track, while the University of Delaware offers a BFA in Fine Arts that covers Video, Animation, and Drawing). Wilmington University offers a number of programs that might interest aspiring animators, including a BS in Media Design, Video and Motion Graphics, and a BS in Game Design & Development. An AS in Media, Art, Design & Technology is also on the menu. 
More Animation related programs to consider:  

Request info
Selected Campus Locations:
Selected Programs: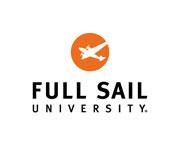 Request info
Selected Campus Locations:
Awesome Animation Fact: Cutout animation has been made notable by Terry Gilliam in Monty Python's Flying Circus (1969-1974) and by Matt Stone and Trey Parker in South Park (1997- ). To create cutout animation, an artist cuts actors and scenes out of paper, overlays them, and moves them, and captures their images frame by frame, again using stop-motion animation. In Gilliam's work, the animation was done frame by frame, but Stone and Parker quickly abandoned the physical work of generating the figures and turned instead to advanced computer workstations that create the same effect. –Encyclopedia.com