Connecticut is home to 47 Title IV degree-granting institutions. A Title IV school (1) has been in business for at least two years, (2) has accreditation recognized by the U.S. Department of Education, (3) grants an associate's degree or higher, (4) offers a program of at least 300 clock hours in length, and (5) has signed a participation agreement with the Department. Once these requirements have been met, the school becomes eligible for Title IV federal financial-aid programs. This makes them more accessible to students with financial need.
A number of Title IV schools in Connecticut offer top-tier art and design programs. This includes animation. Many of these schools are considered affordable (in comparison to other colleges and universities across the U.S.), yet still competitive. A good example is the University of Connecticut at Storrs, Department of Dramatic Arts. It is the least expensive school on our list and one of the top schools in the region.
If you're ready to shop and compare Connecticut animation schools, take a look at the most expensive to least expensive schools below and what you can expect to pay. 
Most Expensive Connecticut Animation Schools
Hartford Art School at the University of Hartford, West Hartford – Tuition Cost: Undergraduate $33,740; Graduate $22,396 for the 2015-2016 school year.
Lyme Academy College of Fine Arts, Old Lyme – Tuition Cost: Undergraduate $28,824 for the 2014-2015 school year.
Least Expensive Connecticut Animation Schools

University of Connecticut, Storrs – Tuition Cost: Undergraduate residents $10,368, New England regional students $18,310, nonresidents $31,608 for the 2015-2016 school year.
More Animation related programs to consider:  

Request info
Selected Campus Locations:
Selected Programs: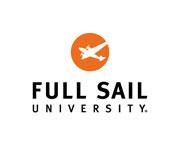 Request info
Selected Campus Locations:
Connecticut Animation Scene
The Bureau of Labor Statistics has not collected data for Connecticut-based multimedia artists and animators since 2011. At the time, the state was home to 310 multimedia artists and animators averaging $62,410 per year. They work in animation, film, advertising, engineering and science, education, criminal justice, medicine, and more. Although employment opportunities for animators can be found across the state, many are in major cities such as Bridgeport, Hartford, New Haven, Stamford, and Waterbury.
Thanks to incentives for animators through the Connecticut Office of Film, Television & Digital Media, the state's production scene seems to be thriving. This means, animators looking to break into the film industry may find opportunities at a number of production studios such as:
Sono Studios, Norwalk
Televerse Studios, Stamford
Palace Production Center, South Norwalk
Connecticut Film Center, Stamford
P&P Studios, Inc., Stamford
Miceli Productions, Southington
Moving Pictures, Middletown
Animators looking to work with an advertising agency or other creative firm may find opportunities at:
Akins Marketing & Design, New London
Cronin and Company, Glastonbury
Deltron Designs, Bethel
GEM Advertising, New Haven
GO Media, Hartford
Mascola Group, New Haven
Mintz + Hoke, Avon
Planet 12, Manchester 
In addition to the colleges and universities on our list, a number of community colleges may offer employment opportunities for animators interested in teaching. Northwestern Connecticut Community College (NCCC) in Winsted is an option as well as Middlesex Community College (MXCC) in Bedford, Norwalk Community College in Norwalk, and Manchester Community College in Manchester, to name a few.
Awesome Animation Fact: The Disney Film Fantasia (1940) did not turn a profit until it was rereleased in 1969 during a time when "its psychedelic nature" made it popular with teenagers and college students. -Sultana Barbecue, UK