What does a Concept Artist do? Where does a Concept Artist work? ACR takes a look:
About Concept Artists
Concept artists or "conceptual artists" create visual images of ideas for use in areas such as animation, comic book illustration, gaming, advertising, print, and many others. Concept artists work with other art departments to ensure that the right visual style is reflected in each part of the project.
Concept Artist Jobs
Concept artists have a unique skill set. They have mastered the art of using paint, pencils, software programs, or whatever it takes to draw weapons, vehicles, environments, graphics, or the characters needed for any given project. Concept artists create these visuals for animation studios, film and video production companies, gaming companies, advertising agencies, graphic design firms, print publications, web design firms, interior design or decorating firms, and even architecture firms.
Schools to Consider:

Request info
Selected Campus Locations:
Selected Programs: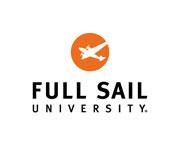 Request info
Selected Campus Locations:
Concept Artist Salaries  
Concept artist salaries vary by location, company, experience, education, benefits, and many other factors. While individual salaries vary, the average yearly salary for concept artists is in the same range as fine artists such as illustrators and painters. According to the Bureau of Labor Statistics, illustrators and painters average $44,850 per year. The lowest 10 percent average $18,450 per year and the highest 10 percent average $91,200 per year. 
Becoming a Concept Artist
While talent and passion can go a long way, many top employers prefer candidates with a degree in fine art, illustration, painting, animation, visual arts and communications or other related field. An associate degree may help get your foot in the door, but for positions higher than entry-level, a bachelor's degree from an accredited school will likely be the minimum requirement. No matter which degree program you choose, there are a number of essential courses to take such as drawing, painting, illustration, anatomy, computer graphics, and photography. Be sure to check the curriculum of your intended program and confirm that the school is accredited by an agency recognized by the U.S. Department of Education.
In addition to a degree, most employers prefer candidates with at least three years' experience in the industry. Students should consider interning for as long as possible during the college years and/or working part-time in the industry in a support position or whatever comes your way. This experience in the industry will be invaluable once you have completed your program and are ready to enter the competitive world of concept art.
Job Trends for Concept Artists
Concept artists are an essential part of the creative and production process. As such, they are a valuable asset at companies big and small. However, the  Bureau of Labor Statistics reports that employment for artists in this field is expected to grow by just four percent for the 2012-2022 decade. Fortunately, software savvy concept artists will have more opportunities as the demand for more detailed images and backgrounds increases. In addition, companies are always on the lookout for artists who display exceptional style, talent, and creativity. Artists that have developed a "mastery of artistic techniques and skills" will also have the best job prospects.
Awesome Animation Fact: Speaking of images, according to Computer Science for Fun (published by Queen Mary, University of London), some frames of a typical Pixar film are so complex it can take up to ninety hours for a single computer to translate all the information held in them to a finished image.