What does a Compositing Artist do? Where does a Compositing Artist work? ACR takes a look:
About Compositing Artists
A compositing artist is one of the most important players in the production process. They are responsible for helping create the final finished animation or film project by detecting errors and developing compositing strategies, which results in an overall balanced look. Compositing artists may use compositing software such as Adobe After Effects, Flame 3D Visual Effects (VFX), Motion 5, Nuke, or others to help flesh out the final touches.
Compositing Artist Jobs
Compositing artists work with lighting directors and FX artists to help create the final finished product. According to the career center at DePaul University, compositing artists, FX artists, and lighting directors work together to develop compositing strategies and achieve an aesthetically balanced overall look. The compositing artist corrects errors that may not have been anticipated by other departments. Compositing artists may also work with lighting and digital or live action elements. Compositing artists work primarily in the film and video industries, but they may also find work in the game design and development industry or advertising. 
Schools to Consider:

Request info
Selected Campus Locations:
Selected Programs: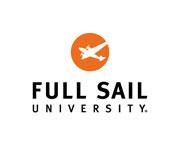 Request info
Selected Campus Locations:
Compositing Artist Salaries  
Compositing artist salaries vary greatly by location, company, experience, education, benefits, and more. However, websites such as PayScale and Glassdoor.com report that today's compositing artists may average from $52,000-$74,957 per year. Compositing artists that live in entertainment capitals such as California and New York may earn six figures per year. These individuals typically work in higher level positions such as senior compositing artist or lead animation compositing artist.
Becoming a Compositing Artist
The animation and film & video industries are very competitive, so many employers prefer a bachelor's degree or higher in visual effects, animation + visual effects or compositing + visual effects. In addition, employers prefer to hire artists with a minimum of three years' experience for intermediate positions. It is possible to secure an entry-level position as an assistant or other support position with limited experience, as long as you have a bachelor's degree in the appropriate area from an accredited college.
Job Trends for Compositing Artists
Job growth in the animation industry is expected to average six percent for the 2012-2022 decade and three percent in the entertainment industry. Although growth in the animation and entertainment industries will be slower than average for the 2012-2022 decade, the demand for talented compositing artists is still high. Compositing artists play a vital role in the production process for videos, feature films, animated productions, shorts, and more. Without them, the final look may not be polished enough for release.
Awesome Animation Fact: The Japanese animated film Spirited Away (2002 US) is the only non-western animated film to win an Academy Award (2003) for best animated feature. Originally titled "Sen to Chihiro no Kamikakushi," the film also collected more than 50 other awards and 20+ nominations.