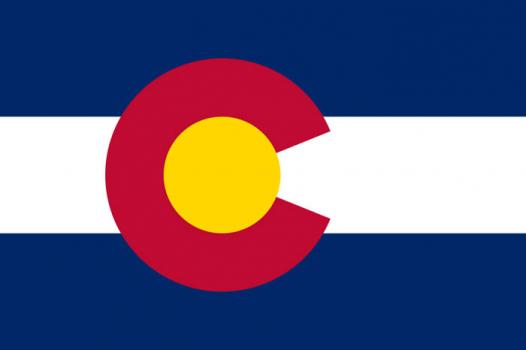 Animation Careers in Colorado Overview 
The population of Colorado-based animators and multimedia artists is growing. In just the past few years, the population increased from 320 to 410. And remember, these figures are just for salaried professionals. The industry as a whole consists of more self-employed animators than salaried, so Colorado is likely home to hundreds more. 
Besides employment growth, Colorado animators can expect an active film and video scene thanks to the Colorado Office of Film, Television, and Media (Colorado Film). The Office has an entire department dedicated to digital media, and it has helped attract big budget productions such as Furious 7 (2015), Identity Thief (2013), The Lone Ranger (2013) and Atlas Shrugged: Part I (2011). In addition, Colorado has a vibrant arts and culture scene—especially in Denver where you will find so many art museums and galleries, you'll lose count. Just a few include Denver Art Museum, Clyfford Still Museum, Museum of Contemporary Art Denver, Robischon Art Gallery Denver, the Museum of Outdoor Arts, and much more. 
Employment and Salary Trends for Colorado Animators
As mentioned, Colorado was home to 320 animators and multimedia artists in 2013. Today the state is home to 410 salaried animators and multimedia artists and hundreds of self-employed professionals. In 2013, the state's animators averaged $61,530. Today, the average salary is $63,440. Across the nation, employment for animators and multimedia artists is expected to increase six percent for the 2012-2022 decade. The states with the highest employment levels for animators and multimedia artists are California, New York, Washington, Texas and Georgia.
The highest paying states for animators and multimedia artists are:
California ($82,170)
Washington ($75,740)
Massachusetts ($73,470)
New York ($70,660)
Idaho ($69,450)
In Colorado and across the U.S., the industries with the highest levels of employment are the Motion Picture and Video industries, Computer Systems Design and Related Services, Software Publishers, Advertising, Public Relations, and Related Services, and Other Information Services. 'Independent Artists, Writers, and Performers' has the second highest concentration of employment for animators and multimedia artists, along with an impressive average annual salary of $75,150 per year.
The top paying industries for animators and multimedia artists are:
Wholesale Electronic Markets and Agents and Brokers ($81,760)
Other Information Services ($80,310)
Software Publishers ($76,090)
Independent Artists, Writers, and Performers ($75,150)
Motion Picture and Video Industries ($73,950)
Animation Career Opportunities in Colorado
Animators interested in film and video production or advertising may find employment Colorado animation studios, creative agencies and design companies such as:
Anark Corporation, Boulder
ARG Cartoon Animation Studio, Colorado Springs
Atomicboy Software, Denver
Daybreak Game Company, Denver
DreamQuest Games, Boulder
FiveFifty, Denver
Karsh Hagan, Denver
Ping! Studios, Lakewood
Pixel Kitchen, Boulder
SPILLT, Denver
TruFuel, Boulder
Victors & Spoils, Boulder
Although these and many other opportunities for animators can be found in a number of cities across the state, several cities may offer a greater number of options. Consider Denver, Colorado Springs, Boulder, Aurora, Lakewood or Fort Collins.
Colorado Animation Training Programs
Colorado is home 86 Title IV degree-granting institutions. Many of these schools offer top-tier art and design programs. This includes animation. A few excellent options include The Digital Animation Center at the University of Colorado in Denver and Rocky Mountain College of Art and Design (RMCAD), also located in Denver. 
More Animation related programs to consider:  
Selected Campus Locations:
Selected Programs:
Selected Campus Locations:
Selected Campus Locations:
Selected Programs:
Awesome Animation Fact: The character Eve from Pixar's Wall-E (2008) was designed in part by the same man who designed the iPod and iPhone. -E! Loves