What does a Color Key Artist do? Where does a Color Key Artist work? ACR takes a look:
About Color Key Artists
Color key artists create background paintings and color keys that lighting, materials, and production teams use for animated features, television series, and animated shorts. They have a good eye for color and advanced software skills. Color key artists may use programs such as Adobe Illustrator and Photoshop for color styling.
Color Key Artist Jobs
Color key artists develop color schemes in animations, they paint and design animation backgrounds, and they work with technical directors on light rigging. Also called "background painters" or "look development painters," color key artists create color schemes that are appropriate for different lighting situations such as "at night' or "underwater." Color key artists work primarily in the animation and game design industries. A typical job with an animation or game studio may require painting/rendering color keys for animations along with expertise in industry software programs such as Adobe Illustrator and Photoshop.
Schools to Consider:

Request info
Selected Campus Locations:
Selected Programs: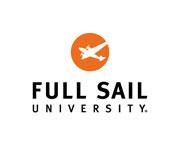 Request info
Selected Campus Locations:
Color Key Artist Salaries 
Color key artists belong to the career group "fine artists including painters, sculptors, and illustrators." According to the Bureau of Labor Statistics, median annual wages this group were $44,850 as of 2012. The lowest earners averaged $18,450 and the highest earners averaged $91,200. It is important to keep in mind that individual salaries may vary greatly by location, company, experience, education, and benefits. For example, the top paying states for fine artists are Washington, New York, California, Connecticut, and Michigan. Further, self-employed color key artists may earn much more or much less than salaried artists.
Becoming a Color Key Artist
Most top employers of color key artists prefer a bachelor's degree or higher in areas such as animation, fine art, illustration, drawing & painting, or industrial design. Many animation production studios also require three to five years' experience in the industry along with highly developed illustration skills with an emphasis on imaginative lighting, creating mood and supporting character action within the scene.
To gain valuable experience in the field, aspiring color key artists should consider an internship and/or working part-time as an assistant or in another support position at an animation production studio or gaming company.
Job Trends for Color Key Artists
According to the Bureau of Labor Statistics, employment growth for fine artists is expected to average four percent for the 2012-2022 decade. This means, the number of fine artists will increase from 28,800 in 2012 to 29,900 by 2022. The demand for color key artists with advanced computer skills and knowledge of the latest industry software will have the most opportunities. In addition, demand will be highest in California (specifically Los Angeles, San Diego, and San Francisco), New York (NYC), Florida (Orlando), Washington (Seattle, Bellevue, Everett), and Texas (Houston, Dallas, San Antonio, Austin).
Awesome Animation Fact: It wasn't easy making the brilliantly blue and purple spotted monster in Monsters, Inc. pop. There are 2,320,413 individually animated hairs on the most celebrated monster in Monstropolis—Sully. It took 11 to 12 hours to animate a single frame featuring the monster. Fortunately, all of the hard work paid off. Monsters, Inc. was nominated for an Oscar for Best Animated Feature and it went on to win more than a dozen industry awards.