What does a Character Rigger do? Where does a Character Rigger work? ACR takes a look:
About Character Riggers
Character riggers are experts at manipulating the geometry of characters in their interaction with environments. Character riggers accomplish this through a thorough understanding of physics and anatomy, operating systems such as UNIX, and software such as Autodesk Maya, Motion Builder, 3D Studio Max, and XSI.    
Character Rigger Jobs
Character rigging is a very tedious process. It requires creativity, precision, and an eye for detail. As such, character riggers are responsible for using computer programs to form skeletons by creating a series of bones that deform and animate specific parts of the character. Character riggers may also help develop tools for animation production processes, collaborate with modelers and animators, and develop new techniques to solve character production challenges. Character riggers work in animation studios, for game design companies, web design firms, computer software companies, and more.
Schools to Consider:

Request info

Selected Campus Locations:

Selected Programs: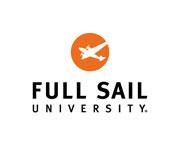 Request info

Selected Campus Locations:
Character Rigger Salaries
Salaries for character riggers depend on the industry, experience, geography, and the nature of the position. The Bureau of Labor Statistics does not report average salaries for character riggers, but several sites such as PayScale and Indeed.com list average salaries based on reports gathered from job sites and employees from various companies. Average salaries for character riggers, as reported by PayScale, are between $25,585 and $71,415 per year. Indeed reports that the average salary for character riggers is $46,000 per year.
Other sources place the range between $48,000 and $60,000 per year for three to five years' experience, and $84,000 per year for six years' experience or more. According to some sources, a lead rigger can earn as much as $108,000 per year.
Becoming a Character Rigger
The most common degree path for aspiring character riggers is a bachelor's degree in computer animation with a character rigger concentration. Other degree paths include computer science with a character rigger concentration and commercial graphics with a character rigger or animation concentration. Anatomy and geometry courses are strongly recommended if you choose another related degree path.
In addition to a bachelor's degree in any of the areas listed above, most employers prefer several years' experience in the field. If you are just entering college, do your best to secure an internship or find work at a production studio or design firm—in any capacity. This will give you a head start on gaining valuable experience that will help you secure an entry-level position once you have received your degree.
 Job Trends for Character Riggers
Character riggers can find work in animation, games, advertising, specialized design services, the TV and film industries, computer systems design and related services, and software publishing. Opportunities in these industries are greatest in the states of California, New York, Washington, Texas, Illinois, Florida, North Carolina, Oregon, Massachusetts, and Virginia. 
Awesome Animation Fact: For the Oscar winning, computer-animated film Brave, the team at Pixar came up with a computer simulator named Taz (after the wild Looney Tunes character) to make Merida's curly mane look real. Because of the infinite number of curls that had to move naturally in every frame, this was a tremendous task. It took six Pixar research engineers and artists more than three years to bring the landmark strands to life onscreen. –Source: Quora.com